Desulfurization gypsum pressure ball press machine not only can be used to suppress gypsum, but can also be used to suppress iron powder, aluminum powder, slag, tailings, etc. Material made by this ball press machine is energy conservation and environmental protection and convenient for transportation, which can improve the utilization rate of material and reduce the transportation cost. This series of desulfurization gypsum ball press machine can press desulfurization gypsum that have high moisture content into a ball, do not add any binder ( or provide formula according to need ), purity is guaranteed, directly formed into balls, high strength, suitable for all kinds of transportation, reduce packaging costs, improve product transport capacity.
In order to ensure the briquette machine normal operation, attention should be paid to the change of bearing during operation, because of bearing operation related to production issues, in order to obtain greater profits, not failure, in the running of Desulfurization Gypsum Ball Briquetting Machine/Gypsum Briquetting Press Machine in has certain requirements for bearing.
The cause of the damage in the desulfurization gypsum briquette making machine bearings work, one of the most main is due to uneven bearing clearance or too small, rolling ball and ball bearing slide rolling forming fall off fatigue damage, do not allow the use of the machine such a state, so in the improved experiments 13 briquette machine 52 bearing box face scrap consequences, in order to save this batch of bearing box, we think first about change of the stress point, reduce the deformation, to make it meet the requirements of work clearance, therefore, the static load stress analysis was carried out on the bearing housing now: from the calculation data appears to be similar to test, data difference is caused by the density, in these circumstances bearing box deformation is bigger, the bearing clearance is too small, is not conducive to bearing the smooth, there is no guarantee that the service life of bearing.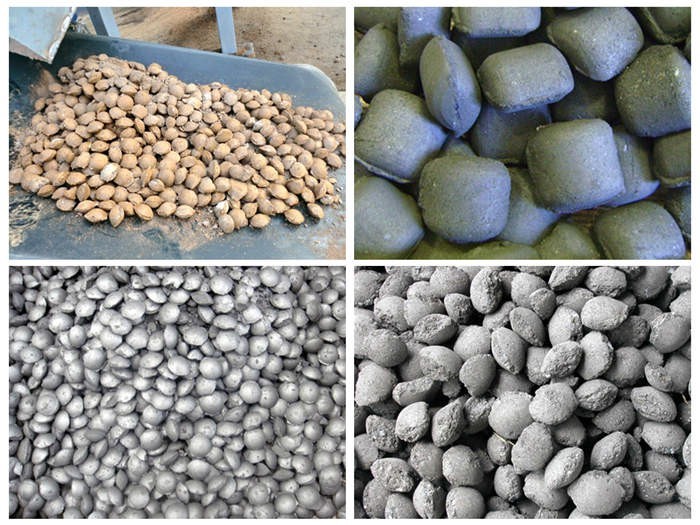 Through the technical research, Henan Fote Heavy Machinery Co., Ltd. is the professional briquette machinery supplier to use advanced technology to ensure the excellent quality of development, design, production, and after-sales service with professional and courteous technical service. The company has introduced advanced technologies, new processes to build a production line of the international advanced level and modern testing base from United States, Germany,Japan and Australia. And we owns experiment centers about lime powder briquette machine, slurry briquette machine, aluminum powder briquette machine, mineral powder briquette machine, bauxite briquette machine and so on. Welcome to visit and order.
Contact Infomation
Website: http://www.foteinfo.com/gypsum-briquetting-machine-57.html