Rotary kiln is thermal equipment, heating materials, it is widely used in the fields of cement, nonferrous metallurgy, ferrous metallurgy, refractory material, chemical materials, paper making. Rotary kiln is composed of cylinder, gears, support device, kiln liner and kiln tail sealing equipment, kiln head hood and combustion. Cylinder as heated pivoting part, made of high-quality carbon steel plate, is supported on the support device by type, and there is mechanical or hydraulic pressure catch wheel on the first or some gear in order to control the turning of cylinder. Gearing gyrate is according to process-required rotating speed by ring gear in the middle of cylinder. Because of the need of installation or maintenance, the bigger clinker rotary kiln has auxiliary gears, which makes cylinder gyrate more slowly. To prevent cold air come in and dust overflow, the reliable kiln tail and head sealing equipment is installed on feed and discharge end.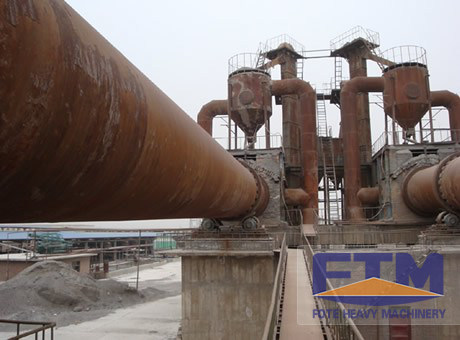 Two Types of Dolomite Rotary Kiln/High Capacity Rotary Kiln:
1. Wet type rotary kiln
The Dolomite Rotary Kiln/High Capacity Rotary Kiln used in wet production process is called wet type rotary kiln and wet type production is to make the raw materials to material pulp with the water content of 32%~40%. As the material pulp has flowability, the mixing of different types of raw materials is good, and the components of raw materials are even so that the quality of the calcined clinker is higher, which are the main advantages of wet type production.
2. Dry type rotary kiln
The advantages and disadvantages of dry type rotary kiln and wet type rotary kiln are opposite. The dry type production is to make the raw materials to dry powders and the water content is generally lower than 1%, for this reason, it can reduce the heat needed for vaporizing the water compared with wet type production. The hollow type kiln has high heat consumption as the temperature of the waste gas is high. As the dry type production is to make the raw materials into dry powder whose flowability is weaker than that of slurry pulp, for this reason, the mixing of the raw materials is weak and the components are not even.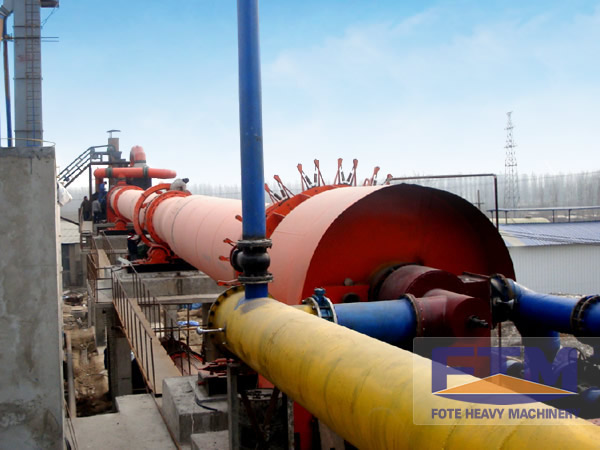 The professional mining machinery manufacturer and supplier in China, Henan Fote Heavy Machinery Co., Ltd. emphasizes fundamental management and has enterprise management system. The company keeps developing new products, investing in technical innovation, improving products exploitation to meet different needs of customer. The main products include rotary dryer, rotary kiln, ball mill, stone crusher machine and so on. Welcome to visit and purchase.